SFGate on Palm's Wireless Touchstone Charger
Monday, May 18, 2009 9:47:36 AM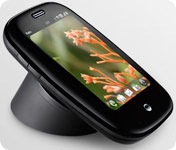 The San Francisco Gate has traditionally been a periodical quite supportive of Palm, having written some interesting pieces about Palm that showcased solid reporting and were not overly critical of the embattled smartphone maker. Now SFGate returns to Palm with a new editorial entitled, "New Palm Pre phone can be charged without wires", written by Ryan Kim, who in the past has frequently written about Palm for the Gate.
While the article does not reveal any revolutionary new information, it's encouraging to see a lengthy mention of Palm's new Touchstone accessory, as it has been a bit lost amidst the hoopla over WebOS and the Pre ever since the January CES unveiling.
Kim begins his piece with a nice introduction to the concept of magnetic induction charging for the non-technical types, using the familiar example of an electric toothbrush's charging base. One interesting new bit revealed by the SFGate article is that induction charging in its current incarnation does lose approximately 10 to 15 percent efficiency versus to traditional hardwired charging methods. But for the prosumers in the "fat middle" of the market Palm is targeting for their new Pre, this should not be a major concern. With the Touchstone freeing the Pre from wired AC chargers just as easily as the cloud components of WebOS free the user from a tangle of USB Hotsync connectors and software, the article rightfully points out the convenience and sex appeal factor of such a sleek charging solution.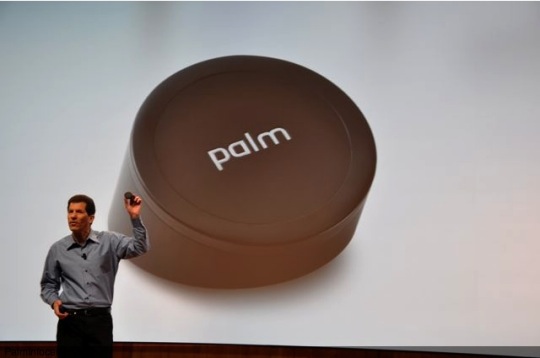 Kim offers several quotes from industry analysts and by executives from companies working on similar technology, such as Israeli firm Powermat. Kim also speculates that future homes and offices could have wireless charging surfaces integrated into furniture and walls. The article goes on to list the founding members of the Wireless Power Consortium attempting to standardize on a single type of induction charging for future handheld and wireless devices and improve efficiency so that wireless chargers eventually become more efficient than their always-connected predecessors. Curiously, Palm is not listed as a charter member of the consortium.
Usually the laggard when it comes to adapting new technology, Palm is finding themselves in an unfamiliar position as something of an industry pioneer. Not since Palm sided with the fledgling SD consortium in 2000 or Palm's 2002 support of full Bluetooth support with the Tungsten T has Palm been in a position to push an emerging new technology like they can with wireless charging via new Touchstone product line.
Article Comments
(13 comments)
The following comments are owned by whoever posted them. PalmInfocenter is not responsible for them in any way.
Please Login or register here to add your comments.